Papakura
Anglican
What's ON
​
​
Sunday - Christ Church 9am
Thursday - Christ Church 10am
​
​
Office is open under orange level.
Face coverings are strongly encouraged.
Join us as we continue to explore faith and life
Masks are encouraged to be worn
at all services
To join us online, please use this link.
Meeting ID: 822 0909 0663
No Passcode required but you will enter a waiting room
Updating your details
If you have moved or are thinking about moving, now is a great time to ensure we have your details current and up-to-date.
We would appreciate you doing this so we can ensure you can be contacted appropriately and timely.
Please fill in this form and submit it so we can correct you information or add you to our Parish roll.
CHRIST CHURCH




Communion Service
Sunday 9am
Thursday 10 am
9:30am
2nd Sunday
Service of the word
4th Sunday Communion
Open Tue to Fri
10am to 2pm
Saturday
10am to 1pm
Check our Facebook page for more information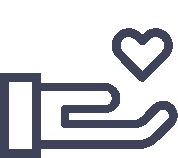 "Caring for the poor is lending
to the Lord, and you will
be well repaid."