to love, worship

& serve like jesus
Updating your details
In our current environment, it is a great time to ensure we have your details current and up-to-date.
We would appreciate you doing this so we can ensure you can be contacted in the time ahead of us.
Please fill in this form and submit it so we can correct you information or add you to our Parish roll.
join us
OUR SERVICES
SUSPENDED UNTIL FURTHER NOTICE
We'd love to see you:
Sunday 8.00am
Sunday 9.30am
(Except the 5th Sunday of the month, when we run a combined service at 9am)
​
Thursdays 10.00am​
​
St Margaret's Karaka
2nd & 4th Sunday's of the month
​
What's ON
SUSPENDED UNTIL FURTHER NOTICE
This Sunday
8am Christ Church
9:30am Christ Church
​
This Week
Thursday 10 am Suspended indefinitely
Join us as we continue to explore faith and life
April 12
Communion Services
9am Christ Church, Papakura
9:30am St Margaret's, Karaka
Suspended until further notice.
Please contact office or email via our contact form
Youth Group
Under revision
Wednesday 5:30pm
in the church hall accessed through the carpark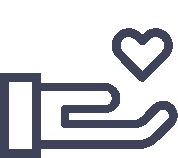 "Caring for the poor is lending
to the Lord, and you will
be well repaid."